Now you can check anyone's availability within Microsoft Outlook! The NeedToMeet Outlook 2013 Add-In enables you to instantly check the calendar availability of external colleagues outside of your organization – right within Outlook! You can also grant access and publish your own calendar availability to external contacts. You can streamline the scheduling of meetings within and across organizations, while saving time and getting more accomplished on a daily basis.
We're under new ownewrship. We are listening closley to our subscribers and are strongly considering an Outlook add-in that works in the latest versions of Outlook. Many subscribers use the NeedToMeet add-in for Outlook in later versions by simply configuring their firewall to allow NeedToMeet access to Outlook. However, we cannot guarantee or support this.
1
Download
and install the NeedToMeet Outlook Add-In.
Fast and easy to install
No network admin needed

2
Log in to NeedToMeet or register as a new user.
Take advantage of our 14-Day Free Trial (No credit card required)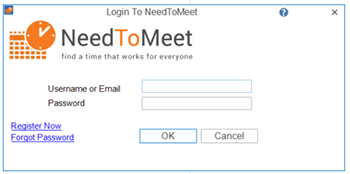 3
Invite your contacts that use Microsoft Outlook to download the NeedToMeet Outlook Add-In and share their calendar availability.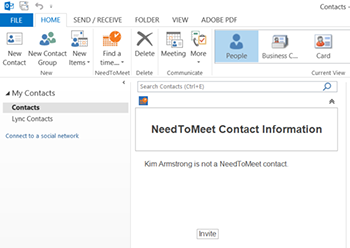 4
You can now see the availability of co-workers AND external colleagues when you schedule meetings!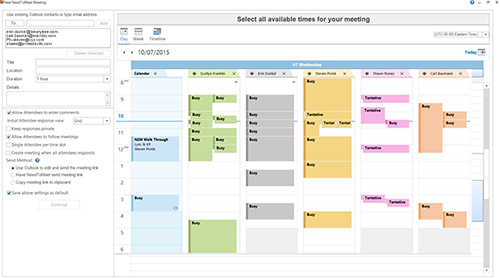 Have external colleagues not on Outlook? You can still poll them for their availability within your Outlook. The NeedToMeet Microsoft Outlook Add-in is also designed to bring you all the features of NeedToMeet right into Outlook.
Download Now