Find a time that works for everyone
See everyone's availability at a glance with NeedToMeet's simple calendar interface. Don't waste any more time emailing or texting those dates back and forth.
1
Enter meeting details
Specify the title and location for your meeting or event.
Select the duration.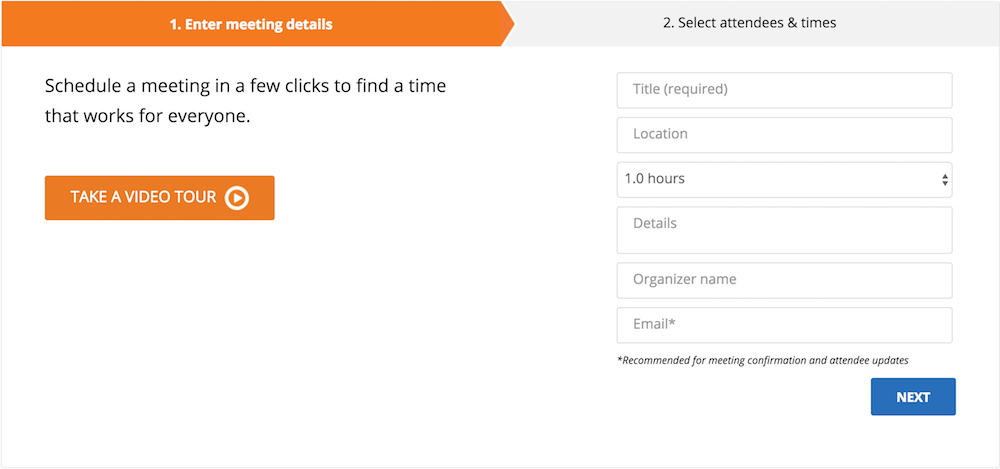 2
Select attendees & times
Select attendees from your contacts or type email.
Select all of the available times for your meeting that you want your attendees to pick from.
You will get notified via email when your attendees respond.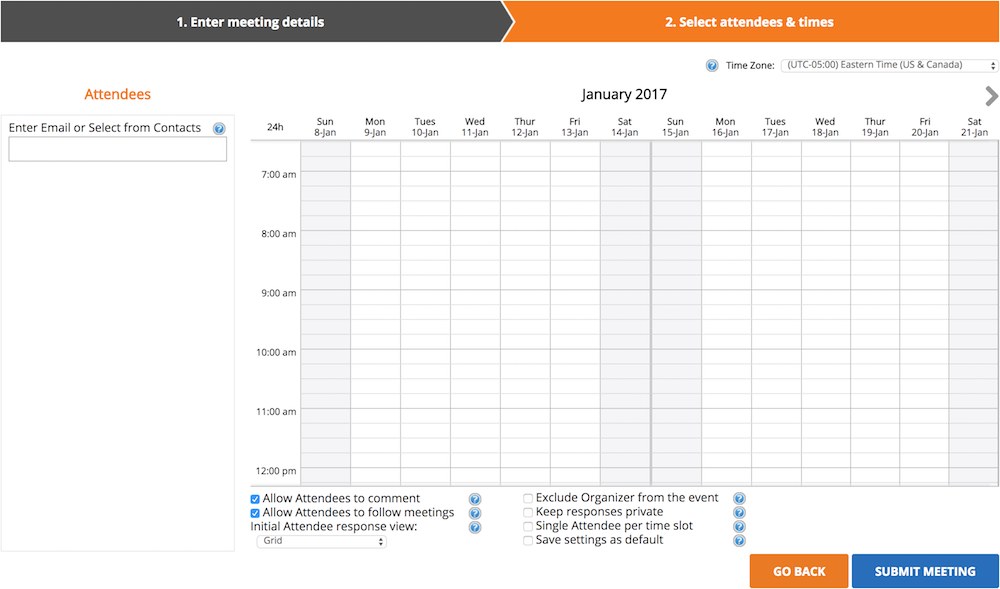 3
Manage your meeting
Copy and paste your meeting link to personally email your attendees.
Use admin link to access responses and admin tools for your meeting.

Congratulations! You've found a time that works for everyone to meet!
4
See at a glance which times work best.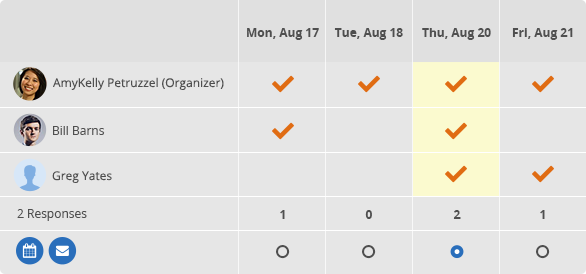 NeedToMeet is also available on mobile and Outlook
Schedule a MeetingNo signup required